Monthly Archives:
April 2016
Click on the image below to view, and enlarge as needed:
My post from last year:
https://robertrems.com/2014/10/24/baby-lambs-in-sweaters/
This year they were born in warmer weather, as is more often the case, so no sweaters this time.
If you have a car, you can drive to Hudson from Manhattan in about 2 hours (as much as 3 in rush hour).  For us, the way to get to Columbia County is by train. We keep our car at the Hudson Amtrak station and only have to drive less than ten minutes to our house. Trains to Hudson leave Penn Station almost every hour, and the trip takes roughly two hours. Fares can be as low as $31 and can vary both by the date and time you travel and whether you qualify for the different types of discounts offered. It is usually best to reserve well in advance if you are traveling on Friday and Sunday, but if you reserve at a higher price, it is a good idea to check back several times as it gets closer to your travel day to see if the fare has been reduced. This often happens, particularly for return trains on Sunday. If I need to leave Sunday morning, I often wait until Saturday to book, as the fare invariably goes down.  The venerable, but well-maintained, station in Hudson is the third busiest Amtrak stop in New York.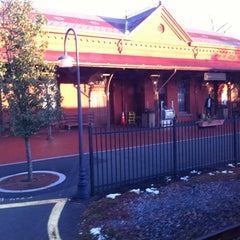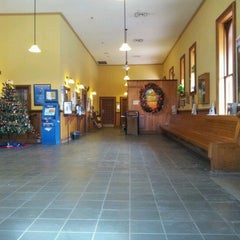 How do you get around once you arrive in Hudson? Depending on where you stay and what you are planning to do, you may not need to rent a car, and there are taxi services available that will pick you up at the station. Here are a few:
http://www.yellowpages.com/hudson-ny/mip/hudson-city-taxi-509459717?lid=509459717
http://www.yellowpages.com/nationwide/mip/riverview-taxi-16703568?lid=16703568
http://www.yellowpages.com/hudson-ny/mip/hudson-city-transport-505256923?lid=505256923
http://www.yellowpages.com/hudson-ny/mip/howards-taxi-467035212?lid=467035212
If you plan to explore the surrounding area and want to rent a car, Enterprise Rent-a-Car will pick you up at the station and take you to the local rental location.
https://www.enterprise.com/en/car-rental/locations/gpbr.us-ny-hudson.24hs.html
Some ideas for places to stay in Hudson:
Country Squire B & B, 251 Allen St.
http://www.countrysquireny.com/
Hudson B & B
http://hudsonbandb.com/about/index.html
Croff House
The Barlow
Rivertown Lodge
https://www.rivertownlodge.com/
These are but a few examples of the many places to stay. Here is a longer list:
http://ilovehudson.us/accommodation/#.VxqXYEf3iFo
Last weekend, having lunch in the garden at Ca Mea, one of our favorite places in Hudson,  we overheard a discussion some first time visitors to Hudson were having with people at the next table.  They had arrived by train on Friday night and walked up from the station to the new and trendy Rivertown Lodge on upper Warren Street.  They then went to dinner at a new restaurant down by the station, and were lunching on a gorgeous Spring Saturday across from us.  They were thrilled by what they had discovered in just their first day.
The next installment will focus on sightseeing and restaurants.