UPDATE: Wine Disciples has CLOSED.  I'm not so surprised. It's tough to fill such a big space, in an out-of-the-way location.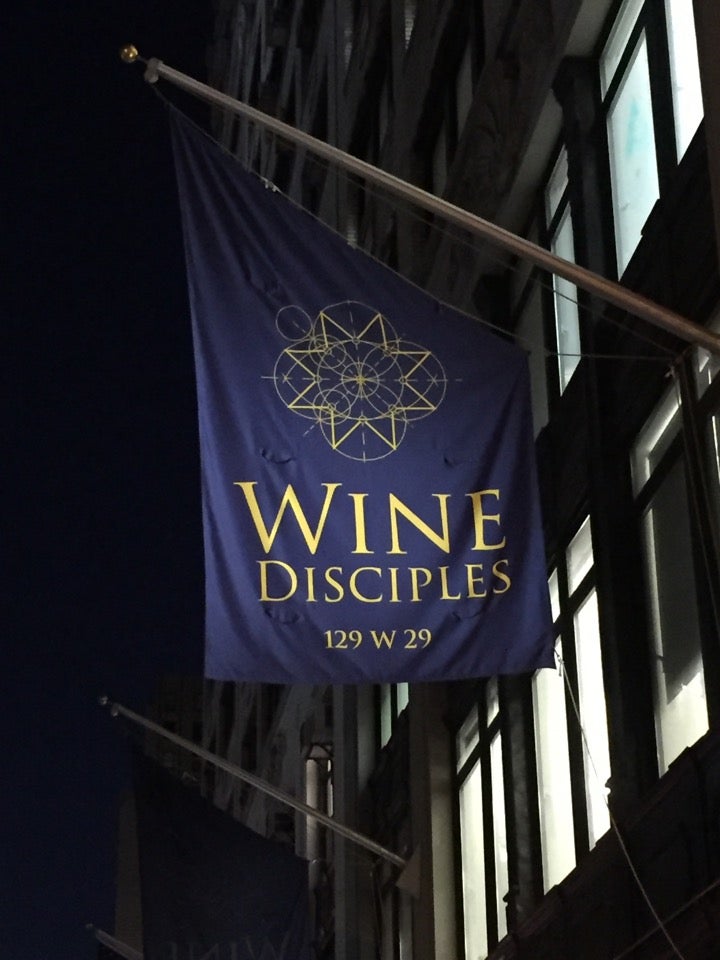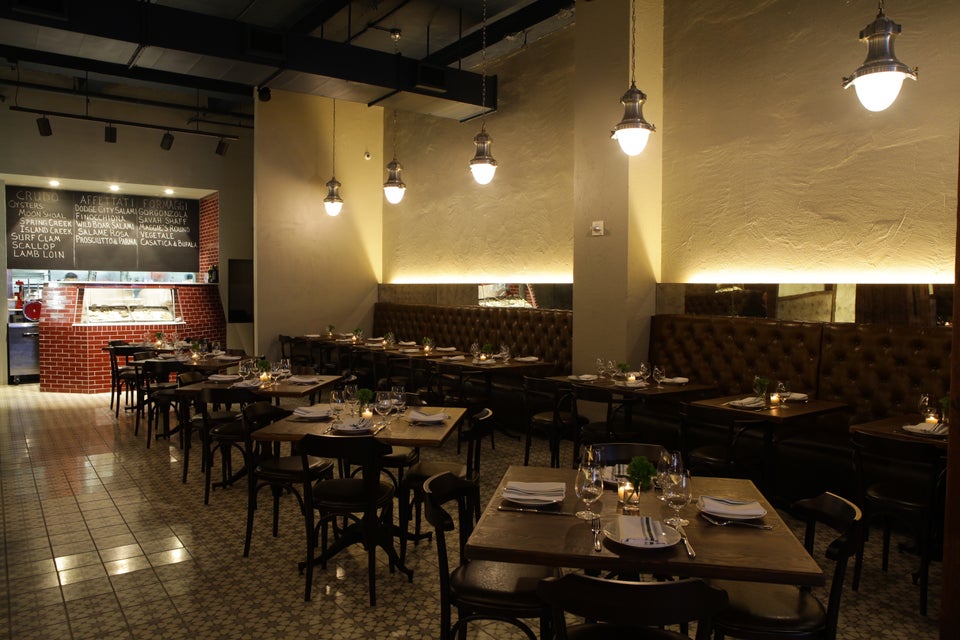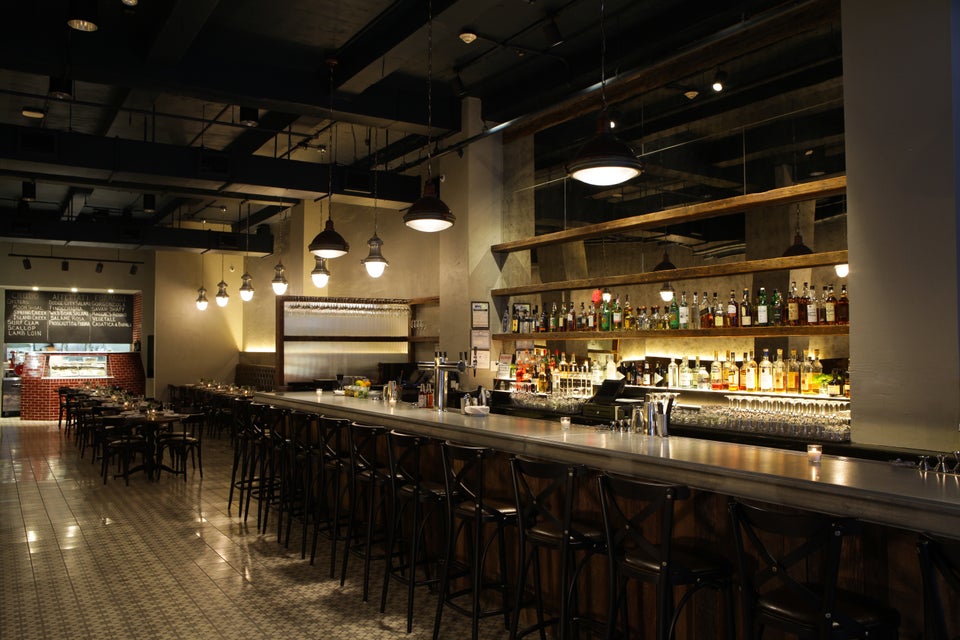 I hadn't heard of Wine Disciples until I received a Blackboard Eats deal for 30% off on dinner. The menu looked interesting, and reports on Yelp and Opentable were mostly very positive. Someone had inquired about it on Chowhound a few months back and received no response, so it seems to be under the radar so far. We tried it last week and were very pleased with the food and service. The space is large and decor is simple. Its appearance suggests nothing particularly Italian, and it would be nice if something were done to give it some warmth and charm. Nonetheless we will definitely return as the food is really good.
Though the emphasis is on wine, and the list has enough reasonably priced bottles, in addition to a large selection of 3 and 6 ounce pours, there is also a fine selection of beers.
I started with mackerel with lemon puree. I loved how the strong lemon flavor stood up to the mackerel. Stanley had a salad of chicory, croutons, anchovies and duck egg, an interesting variation on a Caesar salad.  For the main course, I had radiatori with a tripe and trotter ragu that was rich and delicious. He had wild boar shank with polenta, also a great dish. Desserts are creative. We loved the pumpkin cake.